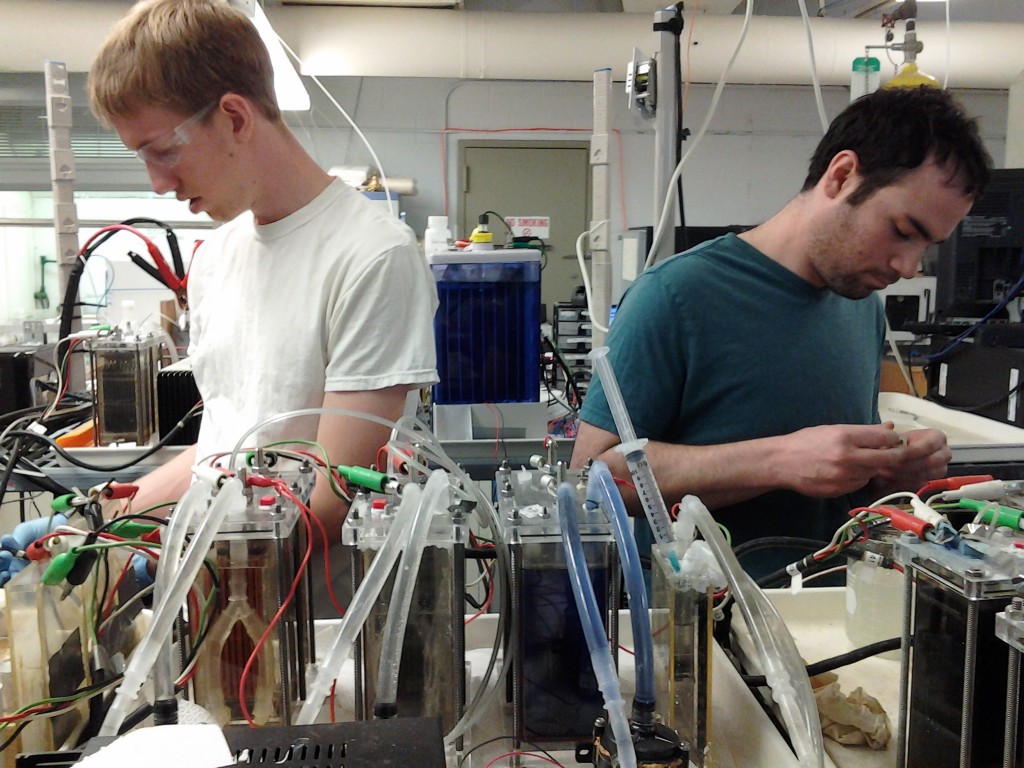 Pictured above are Daniel and Jerome, in the battery lab at CUNY. Both of these guys are going to grad school in the fall after working here for a while. It's been great having them, and we'll miss them a lot.
Jerome was a student in my transport phenomena class at NYU three years ago. When class was over he was about to enter his last year, and he asked if he could do his senior project working with me. One day a week he took the train up to Harlem, where CUNY is, and built batteries for a year. He must have liked it, because after graduating he started working here as an engineer, and now has a hand in just about everything we do.
Each year since then I've had a new student from NYU working on batteries at CUNY. They get their senior thesis out of it, but also they get a chance to see how research really works, and I think that's important for someone who wants to work in science and engineering. Interpersonal skills, how to get time on lab equipment, how to organize your data, how to find important variables, how to tell what experimental noise looks like, etc. Back in the 90s I was a co-op student at Owens Corning, and I learned a lot of things there … skills I still use today.